Shop Online
Visit our online store, it's open 24hrs a day! Beer, hot sauce, and other goodies available at your finger tips!
Shop Online
Hot Sauce
We've partnered with Dawson's Hot Sauce to bring you another spicy treat. 503 Chipotle Hot Sauce.
Shop
The Brewery
Nestled on the west end of North Bay, the brewery offers a vibe for everyone.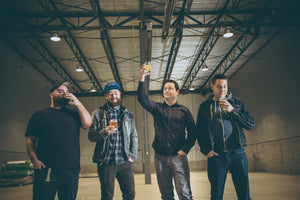 Our Story
Three friends with a passion for beer and community join forces....The Love Story!
More info
Tuesday
Take-Out Tuesday
Bring in your favorite local take-out and we'll give you $1 OFF your taproom pours. Support Local!
Thursday
Nappy Hour
Join us every Thursday from 2-4pm for Nappy Hour, a new parent meetup.
Saturday
Music Matinee
Live entertainment in the brewery every Saturday from 1pm-4pm.
Sunday
All You Can Play Pinball
$5 (cash) gets you as many plays as your heart desires every Sunday from Open-To-Close.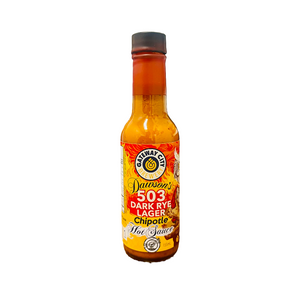 Dawson's/Gateway City - 503 Chipotle (Dark Rye Lager Hot Sauce)
Chipotle peppers intermingle with the roasted flavours in our 503 Dark Rye Lager for a bold, smoky taste that's not...
Learn more
Saturday Music Matinee
Join us every Saturday for live entertainment from 1pm-4pm!
All You Can Play Pinball
Join us every Sunday for All You Can Play Pinball for $5 (cash)!
Map
490 Gormanville Rd. Unit B
North Bay, ON P1B 8G3
(705) 478-0809
info@gatewaycity.ca
Taproom Hours:
Sunday - Tuesday: 12pm to 6pm
Wednesday & Friday: 12pm to 8pm